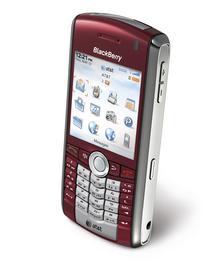 i never lose my cell phone.
everything else
, sure, but never my phone... until tonight. since i don't have a land line i couldn't simply call it and follow the very annoying ring tone. i looked for about twenty minutes until i remembered i could email it and follow the also annoying message beep. eight emails later i found it on the spiral stairs leading to my loft. i have no idea how it ended up there, because i don't even remember going upstairs tonight. i hate
turning into my mother
.
at least now i can justify ordering the pearl. i'd never lose a pretty phone, because it would never be out of my sight. i wonder if it comes with a waterproof case for the shower...